Managed WordPress Hosting
Managed WordPress Hosting comes with WordPress already preinstalled, servers are optimized for WordPress, you don't have to worry about updating it for new features, or security, since it's all promptly taken care of. Everything about it is completely tailored to running WordPress.
Best hosting for WordPress
If you're looking for something inexpensive, Namecheap has excellent managed WordPress plans, on sale right now.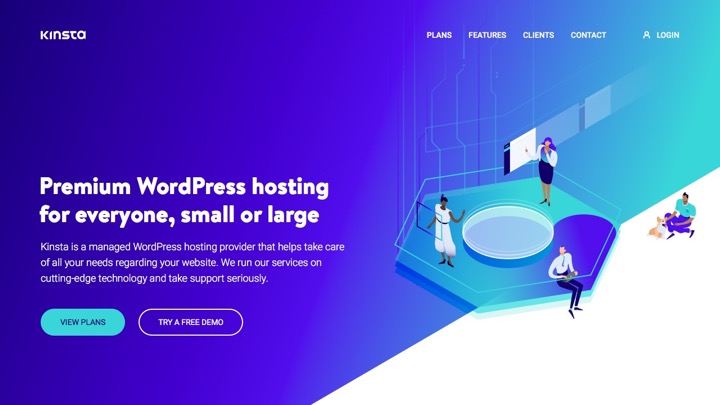 Kinsta is a premium, fully managed WordPress hosting provider, built on the Google Cloud platform. The quality of services and features it provides is the best in business.
Speed
Kinsta uses Google Cloud Platform and its 24 global data centers interconnected over its premium tier network. This is the same platform Google uses for its own services. It can handle unpredictable traffic surges, and huge number of visitors with ease. On top of that Kinsta includes four different types of caching, which makes websites load extremely fast.
Security
Each of the hosted websites is monitored and secured 24/7. This includes continuous monitoring for uptime every 2 minutes, as well as monitoring for security breaches. Hardware and software firewalls, DDoS attack detection and countermeasures, and SSL certificates.
Backups
Kinsta makes full backups of your sites at least once every day. This includes separate backups on all environments - live and staging. If something happens you'll be able to reinstate a backup of your site with the push of a button. For an additional fee the backup frequency can be increased to every 6 hours or even every hour.
Free site migrations
Kinsta will migrate your website from your previous provider for free. Everything will be taken care of.
Other features
Kinsta has a beautiful, easy to use management dashboard which you can use to add a new site, deploy a staging server, clone a WordPress site, view detailed site analytics or request a migration.
Nginx, PHP 7.4, LXD software containers, MariaDB, and compute-optimized VMs featuring complete resource isolation, automatic scalability, and high availability.
The cheapest Starter plan which is $30/month includes 1 WordPress install, 20,000 unique (IP) monthly visitors, 10 GB of SSD storage, 50 GB of free KeyCDN, a real-time HTTP/2 and IPv6 powered CDN, 1 Free premium migration and Unlimited migrations from other hosts.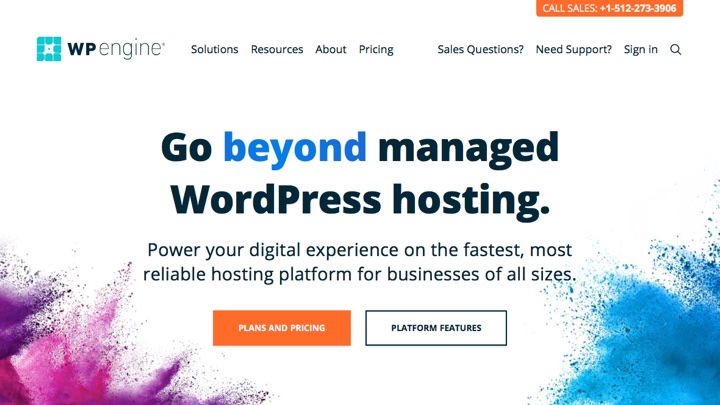 WP Engine is a premium, fully managed WordPress hosting provider, with a choice of hosting on AWS or Google Cloud platform.
The cheapest Startup plan which is $30/month includes 1 WordPress install, 25,000 monthly visitors, 10 GB of storage, 50 GB of bandwidth, 35+ StudioPress Themes and more.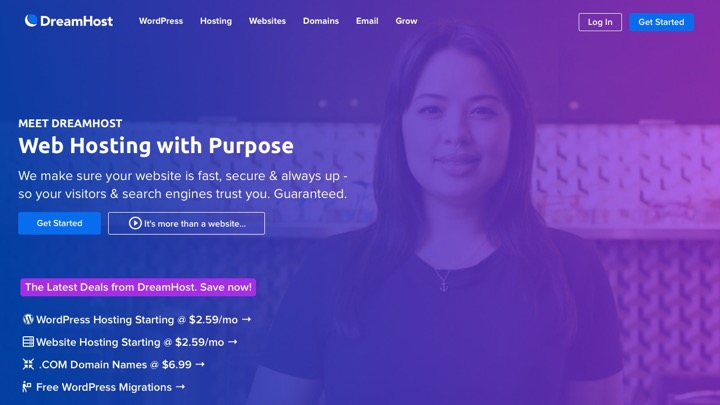 Dreamhost is one of the most popular options for hosting WordPress websites. You can use their Managed WordPress Hosting DreamPress, or get the standard shared hosting plan for $4.95/month and install WordPress on it. It's a fast one click install.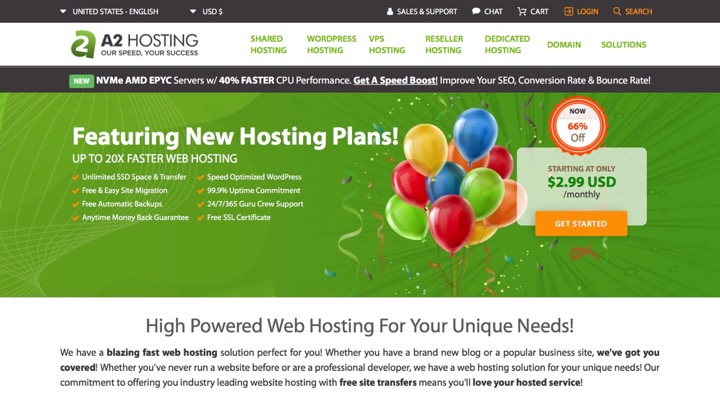 A2 Hosting has some of the best shared hosting plans, very fast servers, free SSL, fast SSD storage and great support. The servers are optimized for WordPress and the cheapest Startup plan is $10.99 per month.
Which managed WordPress hosting to get?
This mostly depends on how much you're willing to spend, and how many visitors your website has. If it's a new website, you don't really know how many visitors it's going to have, so it's better to start with cheaper hosting, and then move to a more expensive one later on, when your website grows. Of course, if money is no object, you can just go with the best (the most expensive) one, right away.