Podcast hosting
Podcast hosting is a specialized service for storing and delivering your podcast's media files.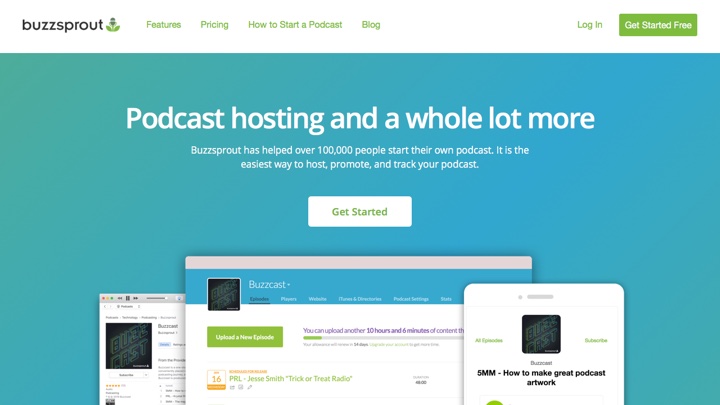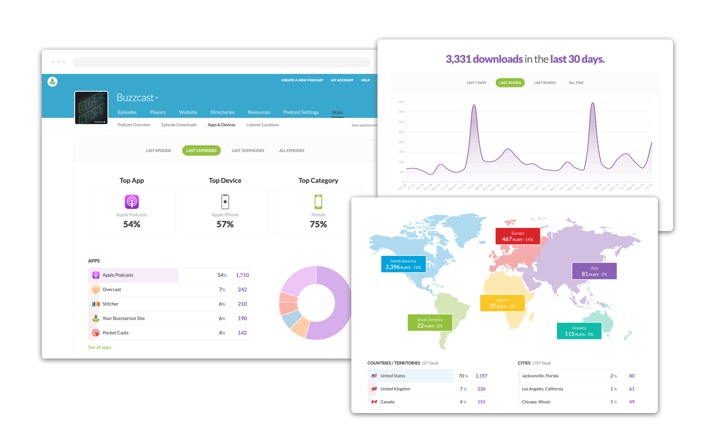 Pricing
Free plan is limited to 2 hours uploaded each month. Episodes are hosted for 90 days. Stats and Unlimited Team Members are supported. There are ads on your podcast website.
All paid plans include Advanced Podcast Statistics, Podcast Website, Custom Embed Players, Publishing into Podcast Directories, Unlimited Storage, Unlimited Team Members, Episodes are hosted indefinitely and you can import podcast for free.
$12/month - Upload 3 hours each month (add more for $4 per hour)
$18/month - Upload 6 hours each month (add more for $3 per hour)
$24/month - Upload 12 hours each month (add more for $2 per hour)
All plans are month-to-month, so you can move to a different plan, cancel, or switch to a different host at anytime.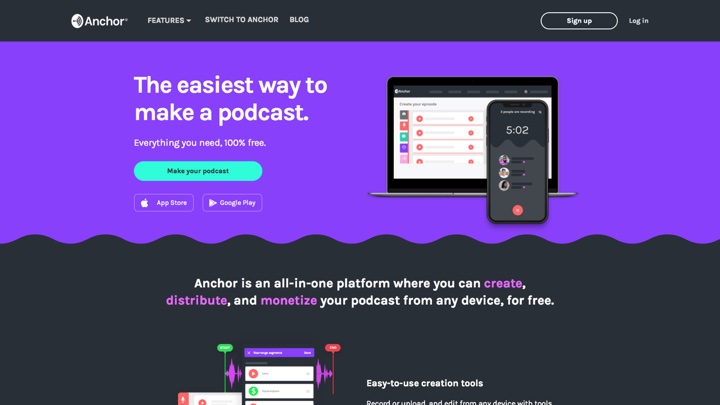 Anchor is a completely free podcast hosting platform. It is an all-in-one platform where you can create, distribute, and monetize your podcast either from the app or from the anchor.fm website. There are no hosting fees or time limits of any kind. Anchor was bought by Spotify in 2019 for an estimated $140 million.
Production
You can record your podcast straight from your phone, iPad, or desktop computer using Anchor's recording tools. Arrange your segments, add transitions and sound effects with Episode builder. Anchor also allows you to convert video files into audio. View the full list of features.
Hosting
Anchor provides unlimited hosting for free. There are no limitations on the bit rate of file size (there is a cap on a size of a file you can upload to 250 MB, but that's more than enough).
Publishing
Anchor offers one-click distribution. You only have to upload your latest episode to one place and it will automatically be distributed to Apple Podcasts, Google Podcasts, Spotify, Castbox, Overcast, Pocket Casts and RadioPublic.
There's one drawback. When Anchor submits your podcast to Apple Podcasts, it does it under its own account, so you'll be unable to see your stats inside Apple Podcasts Connect. It's better to submit your show to Apple Podcasts manually.
Monetization
Anchor provides its users with two ways to make money with their podcasts:
Listener Support - You can add a Support button to your Anchor profile. Any listener can pledge a monthly recurring amount to support your podcast (they don't need to have an Anchor account). They can choose the pricing tier they wish to use. Current options are $0.99, $4.99, or $9.99. All of these will renew monthly automatically.
Anchor Sponsorships - You can add Anchor provided Sponsorships to your podcast. All ads are read by you, and you decide how many to include in your episodes, and the exact moments when they appear. Anchor takes a 30% share of Sponsorships facilitated through the platform. You don't need a minimum audience size for running ads, but you'll have more sponsors to choose from and become eligible for higher CPM sponsors as your podcast grows.
Both of these monetization methods are currently only available to US-based podcasters with a US bank account. The reason why, is that payments are set up through your Stripe account, and for now, Stripe only supports US bank accounts.